Caputo Brosnan P.C.
---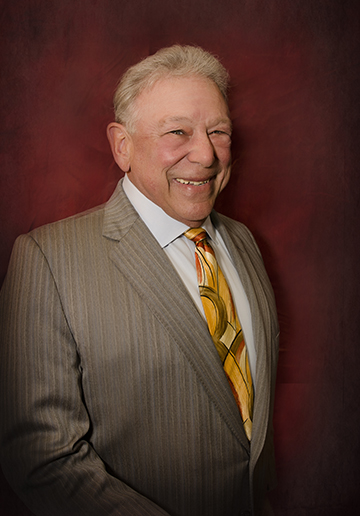 PRACTICE AREAS. Transactions, mergers and acquisitions, business, corporate organizations and reorganizations, business counsel, tax planning and real estate development.
BIOGRAPHY. Mr. Caputo founded Caputo Brosnan P.C. in 1976. He became a lawyer following his CPA career as a tax specialist at a "Big 4" accounting firm. His vision as an attorney is to bring quality financial services and legal counsel to his business clients.
Caputo Brosnan P.C.'s reputation as "a quality law firm" is due to Mr. Caputo's unwavering dedication to high standards of performance. A former U.S. Marine, Mr. Caputo inspires excellence and promotes an esprit de corps among the firm's staff and attorneys.
Mr. Caputo is frequently appointed by courts as a receiver or special master and as a mediator or facilitator in the resolution of business disputes. He offers unique business, financial, tax and legal skills that enable business clients to define their needs and to plan for success.
PROFESSIONAL AFFILIATIONS

Prior Chairman of the Business Entities Committee and
former Member of Tax Section Council, State Bar of Michigan
Director, Manager, Trustee or Officer of more than 20 entities including corporations, limited liability companies and trusts
Former President – St. Clair Shores Bar Association
Published Author of numerous tax related articles
Michigan and Macomb County Bar Associations
American Institute of Certified Public Accountants
Michigan Association of Certified Public Accountants
Former Member - American Arbitration Association Regional Commercial Advisory Committee
Former Arbitrator - American Arbitration Association
Former Hearing Panelist – Attorney Discipline Board
Former Special Investigator - Attorney Grievance Commission
CIVIC INVOLVEMENT

St. Clair Shores Charter Study Commission
St. Clair Shores TIFA Committee
St. Clair Shores Citizens' Advisory Committee
St. Clair Shores Budget Committee – 3 years
Former Trustee Detroit Skating Club Excellence Fund
Trustee Macomb County Bar Foundation
Former Director-Carla's Champions 501(c)(3) Public Charity
Created the Macomb County 501(c)(3) public charity to support veterans with legal issues.
EDUCATION

Detroit College of Law, Juris Doctor, 1975
Lawrence Technological University (LTU), B.S.I.M., 1971
Magna Cum Laude
Licensed Real Estate Broker
Former Licensed Residential Builder
Certified Public Accountant
Former Adjunct Professor, Masters of Tax, LTU